Stained Glass Manufacturing
Stained Glass manufacturing includes windows, lamps, sculptures cabinets and art designs. Whether you are creating or restoring this art, solder is an essential element of the process.
Stained Glass
Stained Glass has been used for thousands of years, beginning with the Ancient Romans and Egyptians, who produced small objects made from coloured glass, and can be traced back to the 7th century in Britain. Whilst soldering may not be the first thing you think of when looking at windows or sculpture's, it actually plays a very important part in the creation of designs.
Solders & Fluxes provides a range of products ideal for the coloured glasswork manufacturers or hobbyists. Our specialised Stained Glass Flux is ideal for use on copper foil and is easily washable.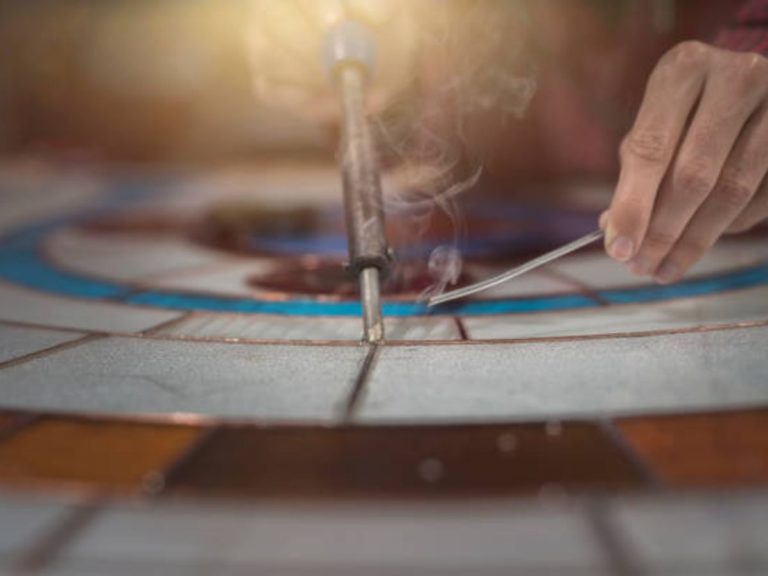 Soldering Leaded Glass
The term 'stained glass' refers to the coloured glass material used to create, not only beautiful windows, but also three dimensional art designs and sculptures. The vivid colours are achieved by adding metallic salts during the glass forming process.
Within manufacturing, solder and flux are used to join the pieces of glass. Small pieces of glass first have their edges wrapped in copper foil which hold them in place to form the design. Then a flux is added and solid solder is applied to create the joins between the pieces. We provide a range of products perfect for this application, including a specialised liquid flux for copper work. View the range above or contact us to discuss your application.