Certification
The Solder Connection Ltd operates an integrated management system, certified to ISO 9001. View an outline of our policies and a downloadable version of the ISO 9001 certification below.

Management Policies
The Solder Connection implements an Integrated Management System that has been designed to comply with the requirements of:
This system is approved by the undersigned and supported by all our employees. The controls and procedures detailed in the system are consistently followed and are subject to yearly reviews and improvements using feedback information and audit findings. We are committed to a process of continual improvement in fulfilling all these policies.
Quality Policy
The Solder Connection Ltd. have a dedicated quality policy that will ensure that its products and services satisfy our customers' needs first-time, on-time, every-time, at good value to them and profitability to the company. The goal of the company is to achieve a high level of customer satisfaction at all times. The Solder Connection Ltd. Connection believes in the concept of client and supplier working together in pursuing this policy and in continually striving for improvements in service quality.
The quality policy is based on 3 fundamental principles:
Ensuring that we fully identify and conform to the needs of our customers.
Looking at our service provision processes, identifying the potential for errors and taking the necessary action to eliminate them.
Everyone understanding how to do their job and doing it right first time.
We are all committed to operating continuously to this standard and our Company will constantly review and improve on our services to ensure tasks are completed in the most cost effective and timely manner for the benefit of all our customers.
Management Policy Documentation
Download our ISO 9001 Certificate and more information on our Quality controls and policies below.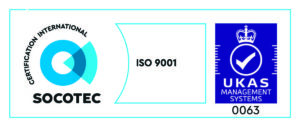 Need Some Help?
Our product range is supported by over 30+ years of technical expertise. Our technical team are happy to discuss your specific requirements  and help you to identify the best product for your application.