Vehicle Restoration
With any vintage or veteran restoration project, be it a train, car or motorcycle, the need to introduce soldering techniques is inevitable. View our range of Body Solders, Solder Paints & fluxes for any vehicle restoration project.
Vehicle Restoration
As with any vintage or veteran restoration project, be it a train, car or motorcycle, the need to introduce soldering techniques is inevitable. From repairing old radiators, constructing new control cables or repairing old wiring looms, we can supply suitable solder and flux combination to suit all applications.
In particular the operation of lead loading has returned to prominence in Vehicle restoration, as a higher strength and more durable filler material for repairs. View our range of Solder paints, Grade D Body Solder and Workshop Wipes to aid the process of Lead Loading.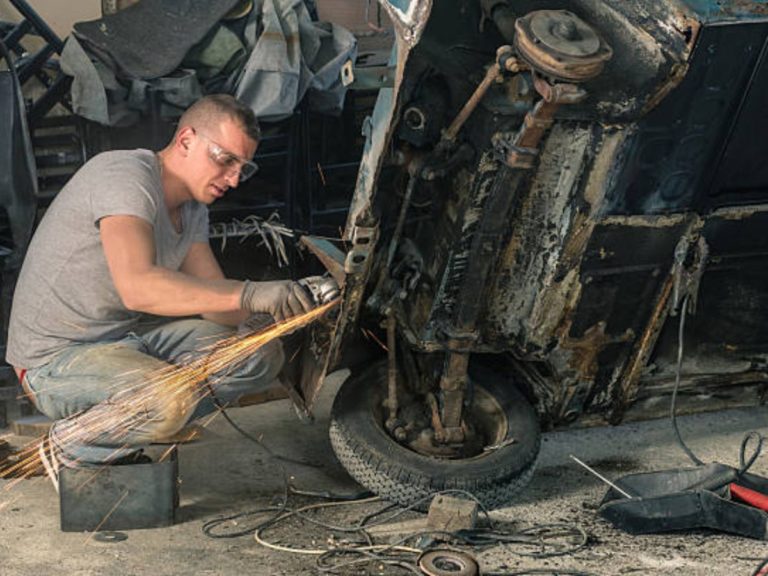 Browse relevant products
TSC FLUXRITE PASTE FLUX FOR COPPER, BRASS & STEEL
Lead Loading
All classic vehicle restorations will need to undertake welding and sheet metal fabrication. However to get to that perfect presentation ahead of painting then you will need to use a filler.  The ideal option for this application is Body Solder,  which doesn't absorb water and subsequently break down, covering a multitude of sins with its permanence and flexibility.
Car manufacturers began using plastic filler during repair due to health and safety concerns, however more recently there has been a revival of lead leading due to its greater durability, malleable nature and suitability for deeper filling.
The technique of Lead Loading is fairly simply using solder paste to tin the steel to encourage adherence, cleaning and then loading the lead into the area using Grade D Body Solder and a Blow Torch. It does however take practise to master the skill, particularly with the correct level of heat to apply.
Radiator & General Repairs.
Classic vehicle radiators will become clogged up or develop leaks over time. If these leaks become too large, a simple repair may snowball into a complete dismantling and the requirement of fitting a new core. Where damage is not too extensive, repairs can be completed using solder.
Many early vehicle models will use of coppers and brasses for their assemblies and therefore require a selection of solders and fluxes to satisfactory rebuild the unit. Coppers and brasses were also used throughout the vehicle for general engine plumbing, lights, mirrors and hinges all of which can be fully repaired and restored to new using soldering technology.
Soldering a radiator should be completed using a high wattage Soldering Iron which will release enough power to fully melt the solder. For restoration hobbyist irons are not recommended. Instead we would recommend higher power Metcal Soldering stations.