Model Engineering
A comprehensive range of soldering products including Fluxes and Hard & Soft Solders, in convenient quantities that are ideal for model engineering or hobbyist engineers.
For Model Engineering & Hobbyist Engineers
Solders and Fluxes has been specifically developed with Model Engineering in mind. Many engineering projects today, hobbyist and commercial, will require a level of either soft solder or hard (silver) solders. We have listened to our customers and compiled a comprehensive range of soldering products that will cover all your requirements.
Our product range is supported by over 30+ years of technical expertise. Our technical team are happy to discuss your specific requirements  and help you to identify the best product for your application.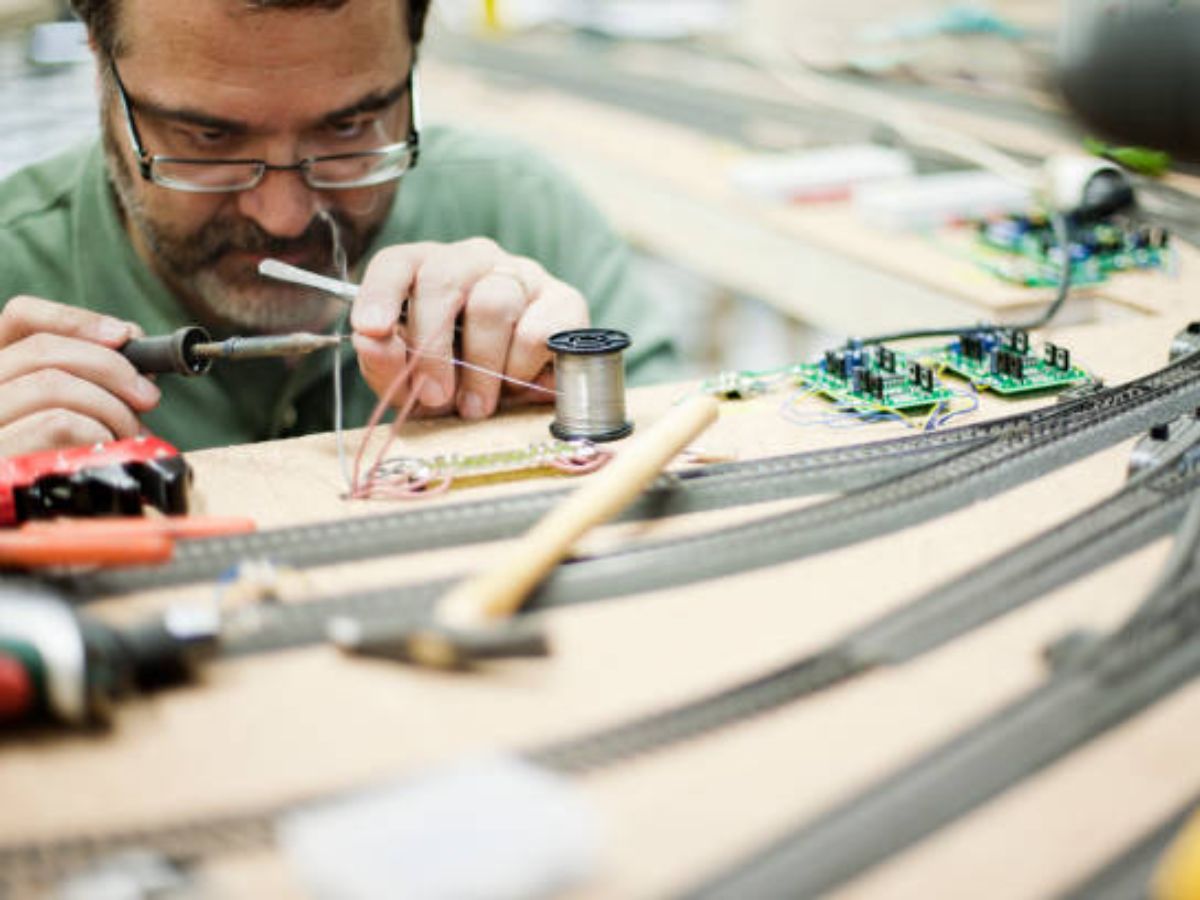 Silver Soldering in Model Engineering
Silver Soldering or 'Hard' Soldering is a type of brazing which uses silver filler metals that have a melting temperature between 600-900°C. Silver Solders are ideal for joining dissimilar parent metals ) ie. stainless steel, mild steels, brasses, bronzes and copper) due to its high joint strength and free-flowing properties. Silver Solders and associated fluxes are ideally suited to the construction of model steam locomotives, particularly during the assembly of boilers and steam pipes, which typically work at elevated temperatures and pressure.
Johnson Matthey are well known for manufacturing high quality products for industrial applications. We stock a range of Silver-flo™ Solder rods alongside powder fluxes in smaller sizes. Including the popular Easy-flo™ flux, recognised as one of the best flux powders available and  Silver-flo™ 55, a general-purpose cadmium-free filler metal, combining low brazing temperatures with short melting ranges.
Soft Soldering in Model Engineering
Soft soldering is used in a number of  Model Engineering applications when building engineering locomotive models. The lower working temperature, typically around 250°C, allows for step soldering, where structural parts have already been assembled with silver solders. Here the lower temperature prevents exiting joints and seams softening and pulling apart. Small fragile parts such as handles, lamps & decorative signs, alongside thin gauge brass and copper sheets, used for carriages, can all be safely soldered with very little heat distortion or colour change. The opportunity to rework at a later time is also available.
To support soft soldering, we supply a range of leaded and lead-free alloys in wire, rod and pellet formats. Generally soft solder should be used alongside a solder flux. Liquid fluxes for standard metals such as copper and brass are available, including Bakers Soldering Fluid & Fluxrite®, alongside specialist fluxes for soldering stainless steel, nickel and aluminium.