Solders & Fluxes has been specifically developed for engineers, hobbyists and professionals. Offering you the ability to purchase essential soldering materials in convenient sizes & quantities.
About Us: Solders & Fluxes
Solders & Fluxes was developed in 2018, to offer our Industrial and Hobbyist Engineering customers a simpler way to purchase soldering products in consumables in more convenient sizes & quantities.
As a key specialist supplier, exhibiting at hobbyist exhibitions since 2016, we identified that an easier route to accessing solders & fluxes, in smaller container sizes, was required to align with the applications of engineers.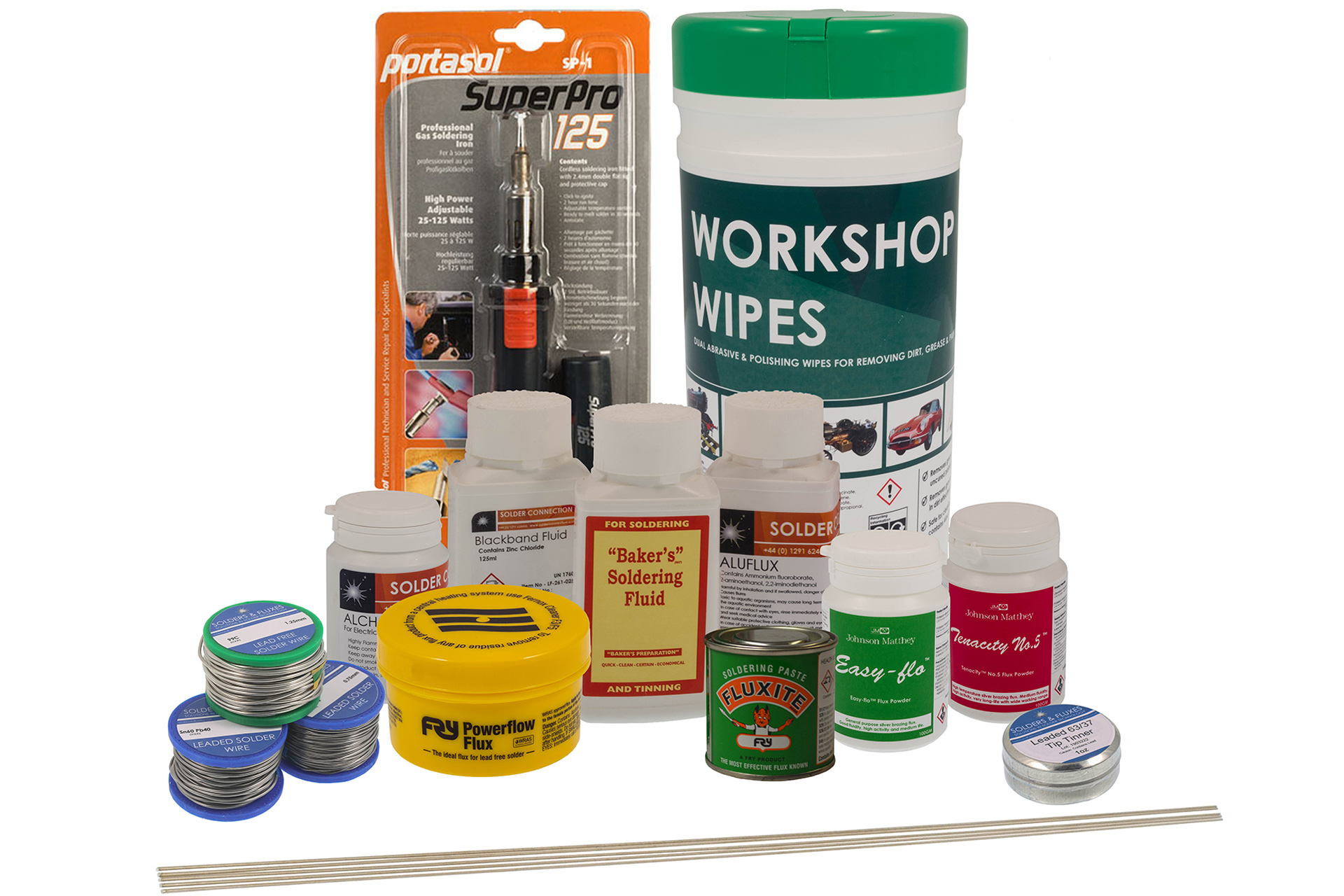 Product Range & Applications
Since its conception, Solders & Fluxes has grown to incorporate consumable options such as Soldering Irons, Solder Pots and our popular Workshop Wipes, alongside legacy, specialist liquid and paste fluxes.
Solders & Fluxes now offers products for a range of applications including Model Engineering, Plumbing, Electronics, Vehicle Restoration and Stained Glass Window Maintenance.

Solder Connection Ltd.
Solders & Fluxes is part of Solder Connection Ltd, one of the UK and Irelands foremost technical supplier of soldering materials for both the Electronic and Industrial sectors.
Founded in 1989, Solder Connection has over 30 years of experience supplying soldering products and consumables within the Electronics industry. Based in Chepstow, Solder Connection offers technical support and boasts a fully integrated management system comprising of ISO 9000.
To view Solder Connections full range of Solders, Bulk Electronics Fluxes, Soldering Systems, Fume Extraction and other available product lines, visit Solder Connection.
Feedback from our clients
"Product as described & well packed for delivery."
"Bought flux for stainless steel cables, new experience for me, but the product works very well. Service from this company hard to improve. Postage quite high, but delivery was within 24 hours of order. What more could you ask."
"I recently brought some A8 Stainless Steel Flux from this company and it performed exceptionally. My order was dispatched the same day following an early morning order and the sales team were most helpful. I would definitely shop here again for specialist requirements."
"I needed some flux for some stainless steel I was soldering the flux arrived very quickly and well packed, I will be using their services in the future and added their site to my favourites."
"An excellent company to deal with, kept well informed of order progress. Good range of products & exceptionally quick dispatch. They will definitely be my first choice for any of my future soldering needs."